Westlake says Farewell to Intern Michael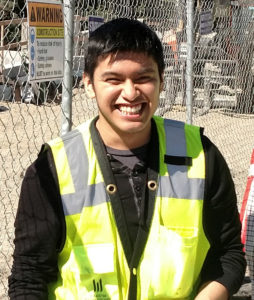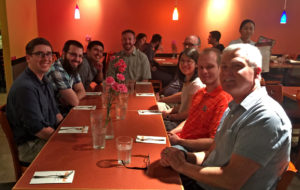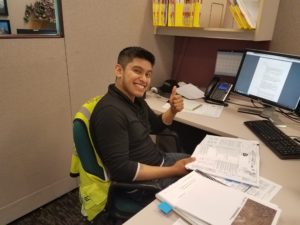 WOW! This summer FLEW by, didn't it? Fall is in full swing now, and for many of us that means back-to-school time. We recently said farewell to our awesome intern, Michael Sanchez, who is back at Portland State University for his final semester as a Civil Engineering student. Though Michael was here for only a short amount of time, he quickly became part of the Westlake family with his huge smile and love for the field. Before he left he wrote this about his experience. Cheers, Michael!
"My time as a civil engineer intern for Westlake Consultants was a massive learning opportunity. I was able to expand and strengthen my knowledge about design and subdivision development. Westlake's Director of Engineering, Bernard Smith, was instrumental in my learning process. He allowed me to take on tasks that I had little experience with, gave me time to research and learn first, and then use my newly acquired knowledge to assist the engineering team. An example is when I was given the opportunity to create cost estimates for a new road. I was given a stack of drawings and then tasked with estimating the number of sheets that it would take to design the new road by scaling a (1'=20') to a (1"=40') scaled sheet.  This helped me learn how to more proficiently use an engineering scale. A few days after completing this task, I shadowed civil engineering designer, Chris Holland, EIT, and learned a different method using AutoCAD. My AutoCAD software skills grew significantly throughout my internship. I'm now comfortable using AutoCAD to complete assignments out in the 'real world'. 
I also had fun during my internship. I especially liked trying out the different foods that were served during the barbecue work parties we had, but my favorite one was the after work fish bake party, in part because there was IPA beer! I would also say that the people I worked with were the reason why my time with Westlake Consultants was one of the most exciting and enjoyable internship experiences to date!
I left Westlake knowing what the expectations are for a civil design engineer. Now I am returning to Portland State to continue on where I left off in my progress with the design and drafting skills that I learned at Westlake. My time with the engineers and management at Westlake helped me identify skills that still have room for improvement that I can focus on during the remainder of my college career in order to be better prepared when the time comes to look for a career."