Broadway Bridge Rehabilitation Project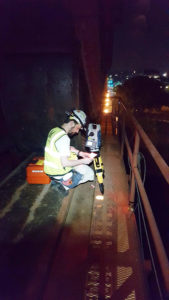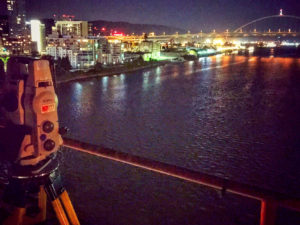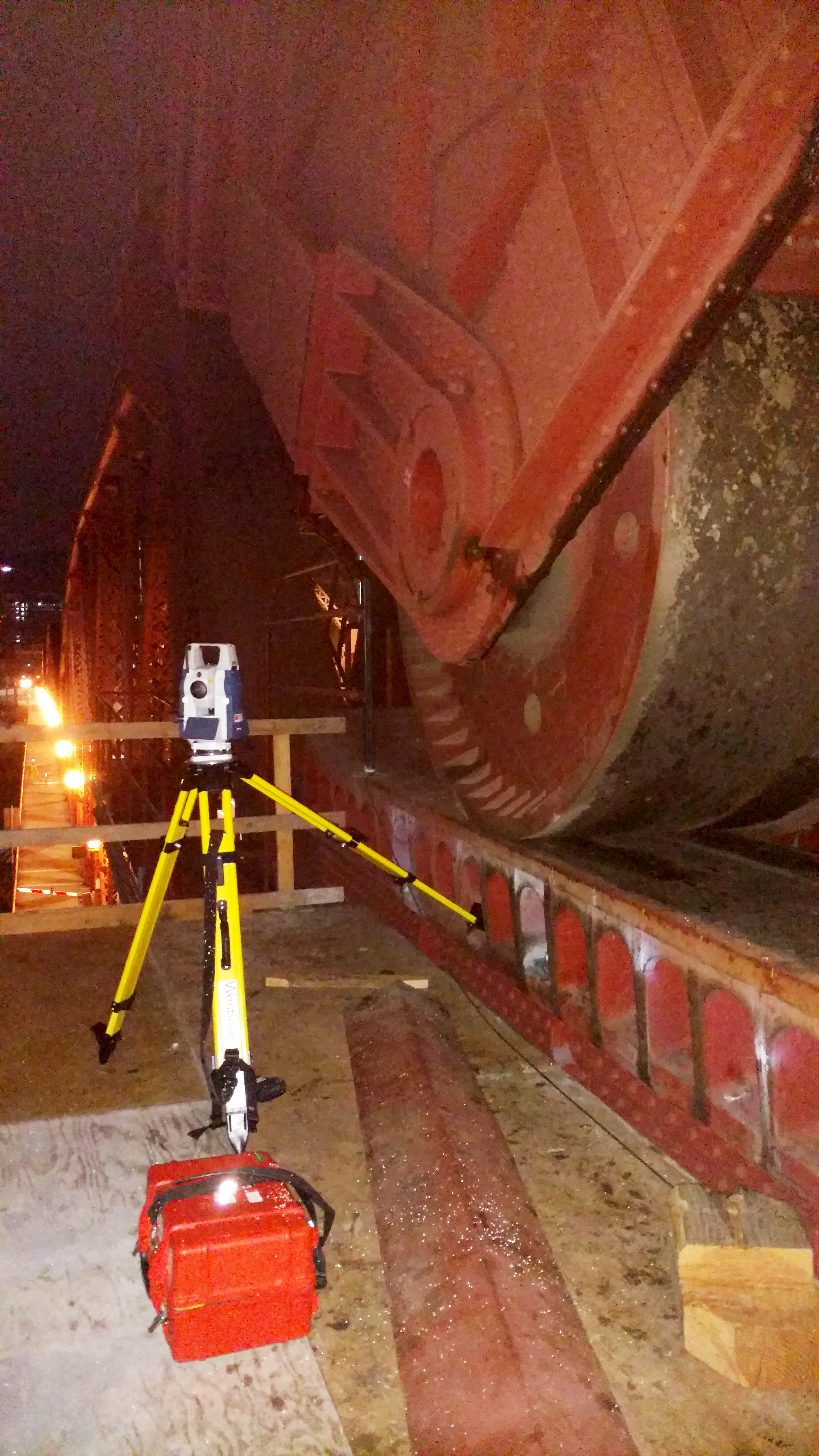 We are proud and excited to be associated with the rehabilitation of the iconic Broadway Bridge. This is quite a special project, as the Broadway Bridge is one of the few Rall-type bascule bridges (or, "drawbridges") in the world. Theodor Rall patented this design in 1901, which essentially involves a system of huge wheels and counterweights which open and close the bridge. Quite a functional design, but after about 100 years some parts need to be replaced!
Westlake's 3D Scanning and Industrial Measurement Division has assisted Hamilton Construction for the project. Our work has involved precise measurement and as-builting of wheel hubs and trunnion wheel tracks – while the bridge is opened and closed, and before and after new components are installed. Of course, the bridge has to be closed to vehicles so that the work can be performed, so whenever possible work is performed at night. Mark and Pete have had some long nights lately!