Tumwater at Pete's Mountain: Street of Dreams 2016 – Site Development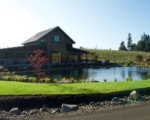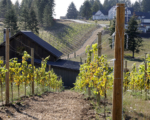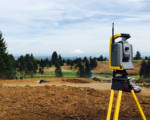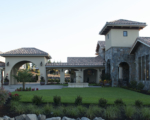 Between 2006 and the opening of the 'Tumwater at Pete's Mountain' development in 2016, Westlake worked with project owners for a creative development solution for this 63-acre site. Preliminary land use planning, surveying and civil engineering work began in 2006 after Westlake helped the owners gain approval for what was to be a 41-lot subdivision allowed under Oregon's Measure 37. Soon after, an adverse court decision halted a handful of residential developments, including Tumwater. The Tumwater development owners had already spent approximately two million dollars on site improvements.
When voters adopted Measure 49 in 2009, Westlake once more began working with Tumwater's owners to provide a land use planning solution to allow for limited site development. Westlake developed the strategy to file three separate partition applications, one for each of the three tax lots which comprised the site. Clackamas County decided to consider the partition applications as a Minor Subdivision, and approved Westlake's application for nine residential lots of 2 acres each. Some of the roadways which had been designed, approved, and partially constructed from our original 2006 efforts could be used for Tumwater's 9-lot design.
From the beginning of the project, the Tumwater owners wished to retain open space within the development. Working with Westlake's team, the idea for a development featuring a vineyard and tasting room emerged. This unique feature, coupled with the stunning views from the site made Tumwater an obvious choice for the 2016 NW Natural 'Street of Dreams'. More than ten years after beginning our collaboration with Tumwater's owners, the Tumwater at Pete's Mountain development and Barrel House Tasting Room are beautiful examples of Westlake's determined efforts to 'begin with the end in mind'.