Touchmark in the West Hills – Construction Staking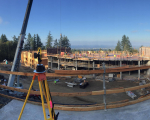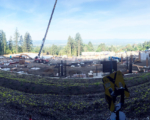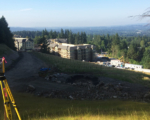 Westlake is currently supporting construction of this upscale, active-lifestyle retirement development project in Portland's West Hills. Westlake's services include construction staking for building pads, retaining walls, storm drains and sanitary sewer, waterline, drives and parking curbs over the 12-acre site.
When completed in early 2018, housing options will include single-family homes, garden homes, condominiums and assisted living/memory care units. Much of the site will remain as open space, and the development will feature a greenhouse, garden plots, walking trails, an amphitheater, sports courts,and a 40,000 sqft health and fitness facility. Additionally, the development will support dedicated vineyards and a winery.
Westlake is also assisting with civil engineering services for portions of this development.